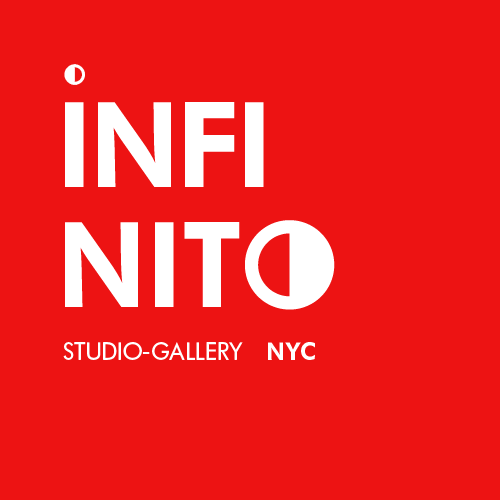 TWO PIONEERS OF NEW YORK STREET ART
© 2015 TRIBECA UNDERGROUND
ALL RIGHTS RESERVED . CREDITS
FOLLOW US ON:
FACEBOOK
TWITTER
ISTHAGRAM
TRIBECA UNDERGROUND
79 LEONARD STREET
NEW YORK, NY 10013
+1 (212) 925-7345
BY APPOINTMENT ONLY
© 2015 INFINITO
ALL RIGHTS RESERVED
INFINITO IS PLEASED TO ANNOUNCE AN EXHIBITION BY GERMAN PHOTOGRAPHER RAPHAEL RAPIOR.
IN SHIVA'S SHADOWS
MAY 20 – JUNE 10, 2015
OPENING RECEPTION:
WEDNESDAY MAY 20, 2015 6 – 9 pm
GALLERY HOURS:
10 am -7 pm
SEVEN DAYS A WEEK
BY APPOINTMENT ONLY: 917-873-4250
Shiva symbolizes the Destroyer of the Universe although, in destruction, nothing is truly destroyed but the illusion of individuality. Accordingly, the power of destruction associated with Lord Shiva has great purifying powers, both on a personal level and on a more universal level.
IN SHIVAS' SHADOWS, German photographer Raphael Rapior opens a window to street life with a strong bend towards the slums, perceiving not only a more authentic side of India, but one that is most often neglected. His black & white photographs are a mix of intense portraits and sensitive moments, that reveal a dark and insightful side of the country. His subjects emanate a strong, dignified and silent beauty, their eyes reflecting the universal message of pain, sadness, hope, and happiness. His 10-foot high canvasses invite the viewers to connect emotionally with these powerful subjects.
Raphael Rapior is a German-born portrait photographer who became passionate about photography when he was 9, capturing the beauty of the hills and towers of San Gimignano, Italy, with his first 35 mm. camera, and since then, has not stopped.
His work shows stark contrasts in composition and light, and his camera captures in depth expressions and stories of his subjects.
Raphael's sensitivity grew out of the experience of learning, through the eyes of his younger, mentally-handicapped brother's needs and feelings. This was the beginning of his appreciation for facial expressions and the stories that they reveal.
While financing himself through his second passion -- making cocktails—he used the bars and restaurants as his first exhibition spaces. The process of self-teaching and testing equipment continued in his home studio and in the busiest streets of his home town, as well as by traveling, most notably in Asia. During this time, Raphael also worked as a professional photographer doing portraits for advertising agencies in Germany and Switzerland.
After several years of experimenting and fine-tuning, he learned to reduce his equipment to just a few items, achieving a lightness on foot that enables him to move through unfamiliar areas.
This has allowed him to focus on an unrehearsed moment of pure emotion, often quantifiable in no more than a minute with each subject.
"I want to reach out to the viewer, encouraging a dialogue with the story of my images.
I want to place the viewer into the world of my subjects, and I want them to connect with the emotions behind the photographs. I hope to inspire a desire, necessary in making a change on our planet, while instilling an appreciation and acceptance of life".
Raphael Rapior