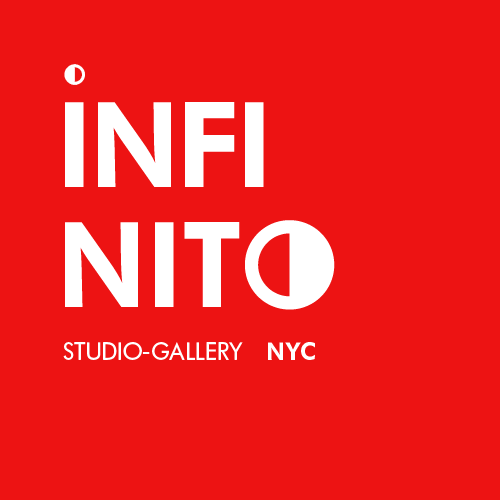 © 2015 TRIBECA UNDERGROUND
ALL RIGHTS RESERVED . CREDITS
FOLLOW US ON:
FACEBOOK
TWITTER
ISTHAGRAM
TRIBECA UNDERGROUND
79 LEONARD STREET
NEW YORK, NY 10013
+1 (212) 925-7345
BY APPOINTMENT ONLY
© 2015 INFINITO
ALL RIGHTS RESERVED
INFINITO was born out of the collaboration of of an interdisciplinary group of artists and creative professionals, including Roberto Brambilla, Sebastiano Tecchio, Rebeca San Andres, Margarita Rumie, Orietta Crispino, Massimo Antonaci, Flavia Destefanis and Laura Wagner.
This project is sponsored by the Art & Landscape Foundation, a non profit organization committed to art, design and environmental education.
ROBERTO BRAMBILLA
is a planner, architect and environmental advocate with over 30 years of professional experience. Roberto holds degrees in Architecture and Urban Design from the Polytechnic of Milan and Harvard University.
He has written seven books on urban improvements, landmark and cultural preservation; created and directed two non-profit environmental organizations; single-handedly managed an international campaign for saving Italy's historic resources; and has been a consultant to two U.N. environmental conferences.
His professional activity in Italy and the U.S. has included urban design strategies for downtown areas, planning of eco-resorts, conversion of industrial buildings, restoration of urban townhouses and landmarks, and design of residential and commercial interiors.
SEBASTIANO TECCHIO
is an Italian-born film-maker and photographer, who studied film in both Italy and the U.S.
During the period 1995-2013, Sebastiano worked in Rome as screenwriter, editor and director of documentary films, as well as critic and teacher of film language.
His most recent documentary, BEHIND THE LABEL (2011), won the 2012 award for 'Best Documentary' at the Clorofilla Film Festival.
REBECA SAN ANDRES-VELEZ
is Assistant Professor of Fashion Design at FIT (New York Fashion Institute of Technology).
Born in Colombia, Rebeca graduated from FIT in the early 80's, and later opened her own fashion ateliers in the Garment Center and Tribeca, specializing in couture evening and bridal gowns.
Her professional career has brought her to Korea, Turkey, Italy, Germany and China.
MARGARITA RUMIE
has more than 15 years experience in Real Estate assisting buyers and sellers with their real estate needs. She is also, an experienced project manager, host and event coordinator, with extensive expertise in event production, sourcing and finding the right solutions to your creative needs.
Well traveled, Colombian born, Margarita also has the warmth, knowledge and style to cater to any type of audience. Her strengths are in working with cross functional teams, communicating with all levels of management, managing a creative and production staff and handling contractors.
With a background in administration Margarita has been recognized for executing a concept or vision within a corporate calendar and budgets.
ORIETTA CRISPINO
is the founder and Artistic Director of TheatreLab, a laboratory dedicated to research into the nature of live performance, including theater, music, and visual arts.
Orietta was born in Italy, and studied at the School of Piccolo Teatro in Milan under Giorgio Strehler and Massimo Castri.
In New York City since the early 90s, Orietta also directs, acts and produces her own theater and performing arts projects. Camera Obscura, a theatre performance with photographer Vibeke Jensen, was shown at PS1 in New York, in Bogota', Colombia, and Trieste, Italy.
Her most recent productions are Three Sisters Come and Go and Snow in the Living Room, a retelling of the Brothers Grimms' Snow White.
FLAVIA DESTEFANIS
is originally from Italy and has lived around the world before landing in New York where she studied at Columbia University, earning a Masters Degree in Comparative Literature. She has been involved in communications, publishing, graphic design and marketing for over 25 years. As VP of Public Affairs at Rizzoli Corporation she helped launch The Journal of Art and market its publications and bookstores.
Flavia was Director of Marketing and Communications at the design firm Vignelli Associates and regularly consults with architects, designers, publishers, galleries, artists, writers and businesses on communications and marketing issues, with a specialty in graphic design, web design, content development and implementation.
LAURA WAGNER
is a native New Yorker, born in Brooklyn. Her love for the city is longstanding, and has been intensified over the past 20years when she entered the residential real estate market.
For the past 11 years, Laura has been associated with Sotheby's Realty, not only as a broker but as the Director of Film Locations, a division she conceived resulting from her early years as a downtown sales agent.
The company embraced the proposal, and the press that Film Locations created, generated a tremendous response. The link to the Mayor's Office of Film (MADE in NY) has been an important connection.
As an outlet to the challenges of selling Manhattan properties, Laura is a fiction writer.