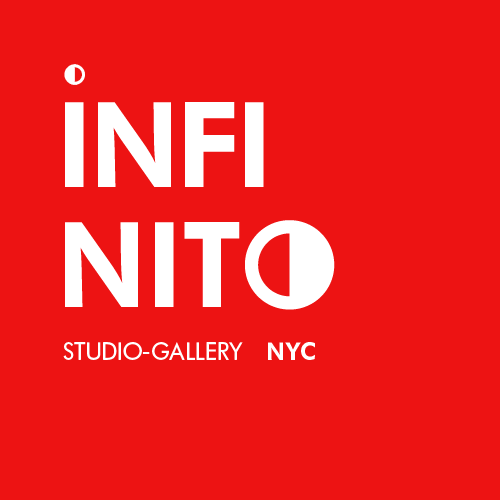 TWO PIONEERS OF NEW YORK STREET ART
© 2015 TRIBECA UNDERGROUND
ALL RIGHTS RESERVED . CREDITS
FOLLOW US ON:
FACEBOOK
TWITTER
ISTHAGRAM
TRIBECA UNDERGROUND
79 LEONARD STREET
NEW YORK, NY 10013
+1 (212) 925-7345
BY APPOINTMENT ONLY
© 2015 INFINITO
ALL RIGHTS RESERVED
JAZZ AND SPRING
Pianist Hyuna Park accompanied by Luca Rosenfeld on bass
Thursday April 20th, 2017
INFINITO Studio Gallery
presents
A concert by pianist Hyuna Park featuring a suite by composer Richard Silverman and 5 jazz standards + one composition by Ms. Park who will be accompanied by Luca Rosenfeld on bass.
​
The event will take place in one of TriBeCa's most spectacular lofts.
​
RSVP: info@infinitonyc.com
Contribution: $20 per person

Because of the limited seating, please make your donation simultaneously with your RSVP
Donors will receive a complimentary recording of the live performance by email
Doors open at 7:15 (nobody will be admitted after 7:45)
​
​

ABOUT THE EVENT
​
Hyuna Park is an award-winning New York-based jazz pianist from Korea. Her unique musical voice embraces everything from contemporary rhythms, to classical influences, to swinging hard bop; she takes the listener on a mesmerizing journey, which is full of energy, and in which you never exactly know where you are going to end up. Richard Silverman's "Suite du Printemps" was composed in 2013 and this is, actually, its world's premiere . The music is a five movement suite for piano redolent of French Impressionism depicting the composer's musical reflections of spring flowers. The jazz selections in the program are "April In Paris" by Vernon Duke, "You Must Believe In Spring" by Michael Legrand, "I Remember April" by Gene de Paul, "The Spring Is Here" by Richard Rodgers, "It might As Well Be Spring" by Richard Rodgers, and "May Love Song" by Hyuna Park
RICHARD SILVERMAN received a BA in Music from Brooklyn College, a Masters in Theory and Composition from the University of North Carolina, and also studied conducting at the New York Julliard School. Richard composed through his early twenties, but the demands of work and his obsession of restoring a Victorian House allowed him no time or energy for music creative work.
On day one, after retiring from a 33-year career in the civil service, he resumed composing and, in the following 11 years he has created 8 works for string quartet, a piano quartet, 2 violin sonatas, two piano suites and two orchestral works. Other works are in progress and await orchestration. He has also written articles and sections of books dealing with British music of the Victorian and Edwardian periods,
HYUNA PARK started playing piano at age 3 and, as a young jazz pianist in Korea, she enjoyed a successful career with steady performing engagements, festival appearances, movie and TV shows, including the Korean hit "Infinite Challenge". Hyuna moved to New York City in 2010 to attend Queens College, where she graduated in 2011 with a Masters Degree in Jazz Performance. She has played at the Kennedy Center in Washington D.C., The Philadelphia Museum Of Art, the United Nations, the Japan Society and the Asia Society in New York City, among other prestigious music halls. Hyuna is now an integral part of the cutting edge of the New York jazz scene performing with Grammy-winners Antonio Hart, Vincent Herring, Luis Bonilla, Linda Oh, Michel Mossman, Ivan Renta, Vincent Cherico, Lonnie Plaxico, David Wang, and Andy McKee, and has also performed at a number of international festivals.
PLEASE JOIN US FOR THIS UNIQUE MUSICAL EVENING!
Complimentary wine and refreshments will be served