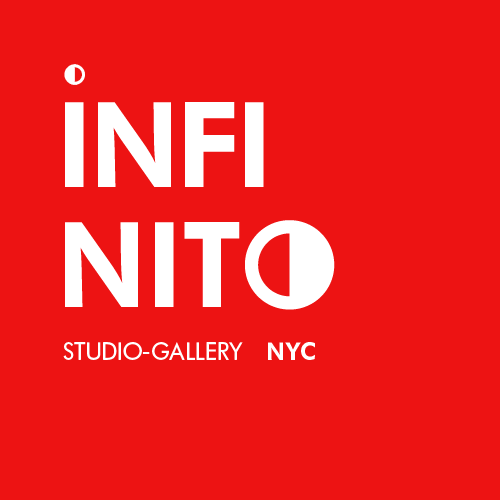 TWO PIONEERS OF NEW YORK STREET ART
© 2015 TRIBECA UNDERGROUND
ALL RIGHTS RESERVED . CREDITS
FOLLOW US ON:
FACEBOOK
TWITTER
ISTHAGRAM
TRIBECA UNDERGROUND
79 LEONARD STREET
NEW YORK, NY 10013
+1 (212) 925-7345
BY APPOINTMENT ONLY
© 2015 INFINITO
ALL RIGHTS RESERVED
GILAD ATZMON / ENZO APICELLA -

A to Zion - The definitife Israeli Lexicon
Wednesday April 27th, 2016 - 6 - 9 pm
Enzo Apicella and Gilad Atzmon, invite you to the NYC launch of their book:
A to Zion - The Definitive Israeli Lexicon
INFINITO STUDIO- GALLERY
April 27th, 2016 - 6-9 pm
Join us for a an evening of literature, cartoons and live music!
World famous cartoonist Enzo Apicella and Jazz star Gilad Atzmon have given birth to a new truth-telling satirical book. This book is funny, brutal, ludicrous and occasionally sad.
Buy it today before it is banned!



A to Zion - The definitive Israeli Lexicon

is a fictitious alphabetic satirical lexicon.

A

is for Anti-Semites and for Arabs,

B

is for BBC and Britain, and so on for the entire alphabet. This book is for everyone.
It contains important and eye-opening definitions like:
Bar Mitzvah – the moment when the male Jew accepts that his foreskin is not going to grow back
Canaan – the land of milking money
Catch 22 – free ham
Jewish mother – Just like a Jewish father but with balls
Water – is vital for all known forms of life except Palestinians
If you happen to be troubled by the book's content, perhaps this book is not for you or perhaps you think it is about you.
Enzo Apicella was born in Naples, Italy in 1922. Apicella is well known as one of the world's greatest cartoonists and interior designers.
Gilad Atzmon was born in Ramat Gan, Israel in 1963. He is an international Jazz artist as well as a writer. Gilad is the author of the best selling book The Wandering Who?